BEST OF THE REST TOTAL FREE PLAY
NCAAF -

11-19-2022

- TOTAL
Neither team plays a lick of defense. OSU is giving up 35.2 points a game in their last five games while OU is giving up 33 points in their previous five games. These two teams rely on fast offenses to win games. The Cowboys are sixth with an average of 78 offensive plays per game while the Sooners are just behind with 76. The Cowboys have scored 34 points in seven of their ten games on the year. The Sooners were able to put up 35 points against a strong Baylor team in their previous home game. The over is also 5-1 in the Cowboys' last six games following an ATS win.
Play on the OVER.
BEST OF THE REST FREE PLAY
NCAAF -

11-19-2022

- TOTAL
This is shaping up to be old-time BIG 10 football. Three yards and a cloud of dust. Both teams rely on the run to control the ball offensively and they both rely on a strong defense to shut down the opposition. The under is 10-2-1 in U of I's last 13 vs. a team with a winning record and 5-1-1 in its last seven games following an ATS loss. The weather will probably be more conducive to a rushing attack also.
Play on the UNDER
AMEDEUS' NHL FREE PLAY!
NHL -

11-19-2022

-
The Devils are coming into this game playing very well in their recent games as they have won their last 11 straight games now. They are coming off of a 3-2 win in OT against the Leafs the other night and they are not in a great spot here as this is the last game of a road trip for them. They are going up against a Senators team that has been playing well recently winning 2 of their last 3 games, and they have also been a lot better when playing at home this season. The Sens almost beat the Devils in New Jersey last week as they lost 4-3 in OT to them but this is going to be a revenge game for them and they will have the extra motivation of wanting to be the team that ends this long win streak for the Devils. The Devils streak will come to an end here as the Senators win this game at home. 
BEST OF THE REST FREE PLAY
NCAAB -

11-16-2022

-
The No. 2 Gonzaga Bulldogs go on the road to take on the No. 11 Texas Longhorns.  Center. The Bulldogs are coming off a hard-fought win against the Michigan State Spartans. Gonzaga is putting up 84 points a game. Texas is putting up 77 points a game. The Longhorns returned some young talent to mix in with a talented recruiting class. Texas dominates on the defensive end and has the ability to slow down Gonzaga's tempo. Texas has the speed and athletic ability to cause the Gonzaga offense problems. Texas will have an edge playing at home.
Play on Texas.
 
BEST OF THE REST FREE PLAY
NCAAB -

11-15-2022

-
The Michigan State Spartans are coming off a tough loss to No.2 Gonzaga in the season opener. They held a double-digit lead and had a chance to win it at the end but could not get off a good shot at the buzzer.  Coach Cal has stated that their star player Tshiebwe is only likely to play "three or four minutes at a stretch" if he does indeed suit up. Whether you believe that or not is up to you, but if he doesn't play then the Spartans should be able to attack the paint as they did against the Zags. Kentucky is 1-6 ATS in their last seven neutral site games, and the rugged Spartans are 6-1 ATS in their last seven neutral site games. 
Play on MSU
BEST OF THE REST FREE PLAY
NCAAB -

11-14-2022

-
The DePaul Blue Demons have started the season 2-0 as they hit the transfer portal to bring in more offensive output. They added Umoja Gibson and Eral Penn. DePaul is connecting on 50.9% of their field goals in two games. Minnesota has been without their leading scorer from last season, Jamison Battle. Battle averaged 17.5 PPG last year. The Blue Demons' defense has held their opponents to 38.8% shooting in two games. This will be The toughest defense Depaul has faced this season and Minnesota is not an easy place to play. This will be the first road game for Depaul. Without Battle for the Gophers. I will take Depaul to take this one in a close one.
Play on Depaul
BEST OF THE REST FREE PLAY
NFL -

11-13-2022

-

The Green Bay Packers will host the Dallas Cowboys this Sunday.  The Cowboy's defense is one of the top units in the league, and the offense played well under Rush and even better since Dak's return. The Cowboy's offense is averaging 22.0 points per game, while the defense is giving up just 16.6 points per game. The Packer's season has also been very disappointing, to say the least. The Packer's defense is giving up 21.6 points per game. and they are only scoring 18.1 points per game. Dallas has been one of the best defensive teams in the league all year, and it doesn't bode well for a Green Bay team that couldn't get things done 's defense last week. The Packers have not been able to stretch the field with their passing game which will allow the Cowboys to fo The Cowboys should be able to focus on the run here, and use their strong pass rush led by Lawrence and Parsons, to pressure Rodgers.
Green Bay's defense has also been inconsistent, and with Dak back, cus more on the run. The Cowboys have a good pass rush and should be able to put pressure on Rodgers. I like Dallas to get a road win over a struggling packers team.
Play on Dallas
BEST OF THE REST FREE PLAY
NCAAF -

11-12-2022

-
The Pittsburgh Panthers will take on the Virginia Cavaliers in an Atlantic Coast Conference here. The Panthers are 5-4 overall and 2-3 in the conference. The Cavaliers are 3-6 overall and 1-5 in the conference this season and have lost two in a row.  
The Panther's defense was dominant over 20th-ranked Syracuse last weekend.  Pittsburgh is putting up 29.6 points a game and is giving up 25.8 points. The Cavaliers are putting up just 18.1 points and giving up 22.6 points a game.  
Pittsburgh has averaged 24.5 points in their last four games while Virginia is averaging 18 points in their previous five games. Pittsburgh beat Syracuse without their best offensive weapon and if he returns, he should have a field day against the Virginia rush defense. The road team is 5-1-1 ATS in the last seven meetings against one another. Pittsburgh will control the game with their defense and their ground attack.
Play on Pittsburgh.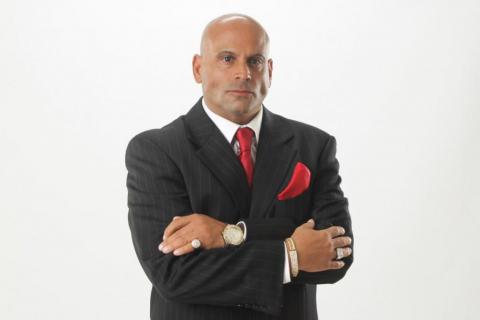 Joe D'Amico's FREE NFL WINNER
NFL -

11-12-2022

-
Sports fans, my NFL IS UNSTOPPABLE. I swept the board this past week, AGAIN. As a multi-time NFL HANDICAPPING CHAMPION, I will tell you this is the time of year you MUST follow a proven winner. This Sunday I have my: 31-8 NO LIMIT GAME OF THE MONTH, 89% ANGLE PLAY, AFC GAME OF THE WEEK which are 5-1 in 2022, and my NFC GAME OF THE WEEK. Guys, you won't just be following me to the bank this Sunday, by Monday you will be the bank president. Don't kick yourself in the ass on Monday. Follow me this Sunday.
Sunday's FREE WINNER: Tennessee Titans.
Game 256.
10:00 am PST/1:00 PM EST.
My friends I don't care how good you are defensively, when your offense is averaging a dismal 15.1 points per game, you just can't compensate. Yes, I'm talking about the Denver Broncos folks. I am fully aware that their "D" ranks second in the league in scoring and first against the pass. But this is a stop unit that is severely overworked. Because the Broncos have no offense, they are turning the ball over, they are committing penalties, and they are experiencing ton of three-and-outs. Because of this, their defense is fatigued and overworked. Being number one against the pass is a moot point in this matchup. The Tennessee Titans are not a passing offense. Speaking about the passing game, at this point the starting quarterback for Tennessee is uncertain. This is going to make it even harder for the Broncos to prepare. Let's face it, you can't find two starting quarterbacks on the same team that play more differently than Ryan Tannehill and Malik Willis. The Titans are a rushing team. They pound the ball up the middle and around the ends behind the legs of Derrick Henry, wearing defenses down, and allowing them to open up the passing attack. This is the team that has gotten all of us sports bettors paid, covering their last six. And are just a few points away from winning six in a row straight up. You know, they have a pretty darn good defense as well. They rank in the top-10 in points allowed, yielding just 19.8 points per game. Guys, they have faced some pretty good offenses and haven't given up a lot of points since mid-September. I really feel Denver is in for a long day here. They're not going to be able to move the ball in the air or on the ground. As I mentioned earlier, they experience a lot of three-and-outs. And when you're facing Derrick Henry, your defense is going to get tired to begin with. Trust me when I tell you, they are in trouble here. The Broncos do come off a bye week. But they have some roster turnover too. This is not the smartest team in the league guys. It's going to take a little while for additions to get in sync. Here's a couple of against the spread trends you to further my pick here; the Broncos are 2-5 ATS the last seven on the road, 4-12 ATS the last 16 versus the AFC, and 0-6 ATS the last six following and ATS win. Meanwhile the Titans are 5-2 ATS the last seven at home, 5-0 ATS the last five first versus the AFC, and 4-0 ATS the last four versus teams with a losing record. Under a field goal is a gift here. Take Tennessee. Thank you.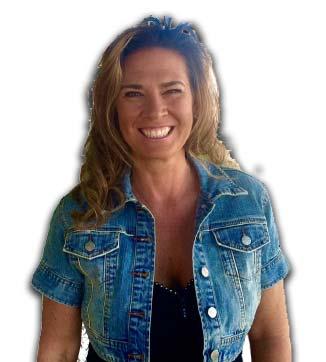 Dionne D'Amico's NCAAF FREE WINNER
NCAAF -

11-12-2022

-
Are you ready to make some money this Saturday in College Football? Then join me as I have three huge NCAAF winners for you: 71% NCAAF SMART MONEY PLAY, 4% NCAAF BOOKIE BUSTER, and my 75% NCAAF NO LIMIT. They are all posted individually, but I am so sure of these games, that I have posted a 3-Game Discounted PKG.
Are you ready to make some money this Saturday in College Football? Then join me as I have three huge NCAAF winners for you: 71% NCAAF SMART MONEY PLAY, 4% NCAAF BOOKIE BUSTER, and my 75% NCAAF NO LIMIT. They are all posted individually, but I am so sure of these games, that I have posted a 3-Game Discounted PKG.
Free Winner: San Jose State Spartans
San Jose State comes in here off of a 28-16 win over Colorado State, giving them five wins in their last six games. The Spartans have an experienced quarterback in Chevan Cordiero, who leads the MWC with 2,224 passing yards. They are also playing great outside of CEFCU Stadium, going 4-1 ATS in their last five games on the road. San Diego State is also coming off of a victory, winning 14-10 over UNLV, giving them their third win in four games. Don't get me wrong, the Aztecs are great when playing at home, going 4-1 SU at Snapdragon Stadium, but they are just 1-4 ATS in those five home games. The road team is 4-1 ATS in their last five meetings. Play San Jose State on the money line.
Pages